Providing complete flexibility in your office space solutions.
The team at Prestige Offices will assist you in finding the best serviced offices in the best locations. Our office finding service is always free to our clients whether they are seeking serviced offices in London, New York, Paris or elsewhere.
We recognise the importance of flexibility in office space arrangements, and also how this requirement has become more important over the recent years. No matter what your market sector and what your size, incorporating flexibility into your office space agreements is often a wise choice.
Serviced offices are often the solution if an individual, small or medium enterprise, or larger organisation is seeking a level of plasticity that would not be possible to achieve through a conventional office lease.
These types of offices were actually incepted in the 1980s and were created when a UK based businessman was travelling on business in Europe and realised that there was nowhere for him to meet with their client other than a bar, restaurant or the hotel in which he was staying.  On his return to the UK he created business centres within which individuals and companies could hire meeting and conference rooms on an ad hoc basis. This concept grew to provide office space suites that were fully-serviced and could be rented on a month-to-month basis. These were completely different to a fixed term lease that, at that time, often required a commitment of at least ten years and contained many onerous clauses.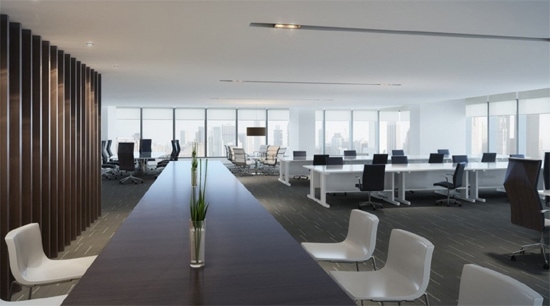 An individual or company could sign a relatively simple serviced office space agreement without the requirement of a lawyer and could move into their suite within 24 hours if they so wished. The offices were fully-furnished, decorated and were serviced with all of the required utilities. The tenant would pay one monthly fee that covered the rent, rates, service charge, utilities, insurance and all other accommodation-related costs.
If you would like to drop us an email, we can complete a free and comprehensive review of available offices anywhere in the world. Please feel free to email us via our form below or browse our dedicated section on serviced office spaces in the UK here.
The popularity of serviced offices has grown exponentially over the years – in 2010 the UK serviced office market was valued at £4.3bn and it has been predicted by the real estate industry that this could grow to £126bn by 2025. Currently, the UK has approximately 2,400 serviced offices and this accounts for 35% of the global market, and within this London accounts for 34% of that total UK market.
London and the UK have been the ambassadors of serviced offices, and the global markets have followed and in 2018, in the emerging economies – including; Brazil, Russia, China and India – the serviced office market is set to be double the size it was five years previously. The growth in the demand and, therefore, supply of serviced offices has been due to both the increases in uncertainty in global markets but also due to the great advances that have been made in connectivity in recent years.
Due to this large supply of serviced office rental options, we understand the issues with choosing the most appropriate space for yourself, your team and your visiting clients. We understand that some serviced office options can be quite casual and would not convey the correct image for your brand – having a pool table and craft beer on tap in the office is great for some but not for every business.
We, therefore, work with office providers that have created flexible, serviced offices in the finest properties with prestigious addresses in the best business districts.
All of the serviced offices that we provide present the following:
Prestigious properties with prestigious business addresses
Complete flexibility in office space agreements
Fully-serviced agreements so all accommodation-related costs are accounted for in one monthly payment
The provision of a highly-professional business support team on-site
The facilities of meeting and conferencing rooms that can be hired ad hoc
Our team understand your requirements and will find you the finest options available. They will arrange viewings and assist you in the acquisition of the perfect office space solution in your desired location.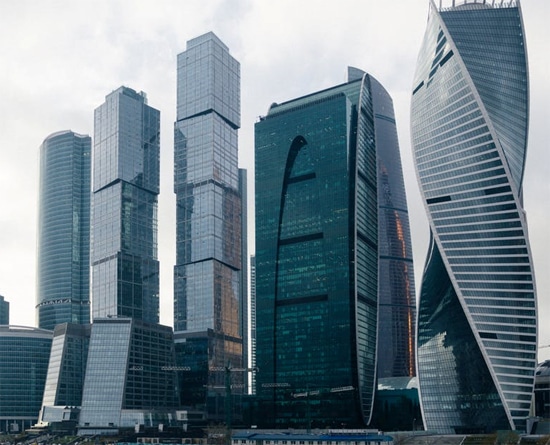 Resources:
If you are looking to work within the luxury serviced office industry, there are opportunities for those wishing to work for a commercial real estate agent in London on the link.
If you are seeking a PA, EA or office administrative assistance for your business, the details of a boutique administrative recruitment agency in London can be found on the link.