Hybrid Working with Luxury Office Spaces in London
Following the global Covid-19 pandemic, businesses of all sizes continue to evaluate their usage of physical office space in London.
Many businesses found that they were able to operate with distributed teams working from home and other remote locations with relative efficiency during lockdown periods, and are now looking to incorporate elements of flexible remote working into their new business model canvases.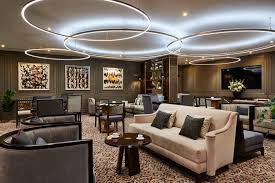 Of course, there are many that have operated their businesses from wherever they may be, for decades, however, many have always found great value in having an office presence in London.
Whether that be for the proximity to clients or partners, lawyers, bankers, financiers, consultants, or any other form of business associate.
Many have also enjoyed 'coming into town', and others find great value in having a prestigious office address in London – in the same way that a boutique retailer may place a flagship store on Bond Street or Regent Street, for business branding purposes.
There is now much talk of 'hybrid working', 'smart working' and 'blended workplace' solutions across many sectors and industries, and there are many that are positioning themselves as hybrid working specialists.
Of course, flexible office providers and operators were the first 'specialists' in the hybrid working field – the operators and providers of flexible workspace delivered hybrid workplace solutions long before 'hybrid working' became a well-used term.
Many of our long-standing clients have been 'hybrid working' for decades – running their successful businesses from multiple locations around the world.
The world of work is now changing for the majority of the population, however, and the concept of hybrid working is now being embraced by a larger cross-section of businesses.
In fact, it was reported by the BBC, in September 2021, that most workers do not expect to return to the office full-time post-pandemic as many businesses are looking to adopt a blended approach to the workplace.
Businesses are looking at utilising the home for team members who wish to, and can, work from home, or 'WFH', satellite workspaces for collaborative tasks that cannot be carried out at home, and a headquarters office or main office for other functions.
It is envisaged that a remote workforce, working from home, will carry out certain back-office tasks, the satellite workspaces will be utilised for offsite works such as training, team meetings and project work, and the main office may be increasingly used as somewhat of a 'front of house showroom' for a business for client meetings, launches and such like.
Due to the reduction in time and space demands for the headquarters or main office, many businesses are now looking to upgrade their office space.
With the need for less space, there is increasing demand for premium office space to be used within their hybrid working models, which can be achieved due to greater financial efficiencies.
This 'flight to quality' is also motivated by occupiers wishing to extract as much value out of their office space as possible.
Whilst there are many benefits to flexible working for the employee in terms of work-life balance and general well-being, for many occupiers, there is still a need for office space for many business functions.
And whilst it is highly convenient to keep in regular contact with clients and partners via Zoom, Teams, Google Meet and so forth, it is widely accepted that there is still so much value in meeting face-to-face in an excellently equipped, Covid-compliant premium office space in the heart of London.
Many businesses are now finding that with a need for less space, they can position themselves in highly desirable business districts in London within quite exceptional office space.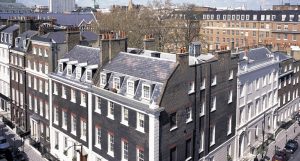 We have been finding that more and more occupiers are looking for the following types of workspace for their businesses:
Agile office solutions in luxury properties
Unbranded high-end managed and serviced offices
Luxury WeWork-type coworking spaces
Quiet and professional corporate shared space
Fully serviced offices with luxury amenities
And with the following amenities being increasingly sought out:
Banking-grade IT and network security
Showering facilities
Locker rooms
Bicycle storage
Car parking
Workspace with executive networking opportunities
Offices with facilities for in-house corporate hospitality
Professional receptionist services
Executive business support services
Business concierge services
Many of the luxury office space providers in London already satisfied the above and, additionally, have quickly adapted to make their business space fully Covid-compliant, and have created an enhanced range of flexible office space packages that meet the varied and unique demands of occupiers that are now looking to embrace hybrid working approaches within their operations.
Many of the luxury office operators that provide these flexible spaces have large portfolios that also contain spaces throughout Greater London, in other areas in the UK and internationally, that can also be used as near-home offsite offices with car parking, and help to form a complete hybrid working solution with luxury office space in London as the crown jewel within their models.
We broker access to this higher level of flexible space and, as we only deal with this area of the market, we are exceptionally focused.
Prestige Offices is also a firm that is regulated by the Royal Institution of Chartered Surveyors (RICS) meaning that we adhere to a strict code of ethics which includes remaining impartial and independent at all times.
It also means that we can also provide advice on premium office space that is held by way of a lease, and all of the elements that are associated with that whether this is lease renewals, break options, property management obligations or other matters. This also means that we can assist clients in efficiently performing comparison exercises between flexible office space options and traditionally leased office space.
If you would like to discuss your requirements – whether they be for premium office space on flexible terms, luxury serviced offices, high-end managed office suites or a business club membership program, we are always happy to help.
And as we are paid a fee by the office provider, only when the perfect solution is arrived at, our services are always completely FREE.
We help you compare the market, we talk you through options, we consult with you and help open up other opportunities within the market that you may not be aware of, we also arrange viewings and help you negotiate the very best deal for your business.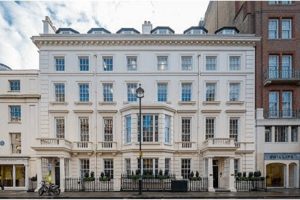 We look forward to assisting you in finding the perfect hybrid working solution that incorporates luxury office space in London.