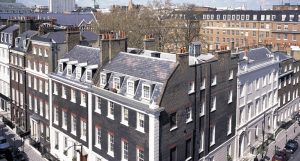 At Prestige Offices, we have always focused on bringing access to the very best serviced office space in London to our clients.
The luxe flex space market in London has evolved considerably over the last forty years and it continues to progress at pace.
Over the history of the marketplace, serviced office options in London have changed considerably – there was once just a small selection of functional business centres in the capital but, over the decade from 2010, the breadth of choice has grown considerably.
There is a now wide range of options that suit most preferences and budgets in most districts of the city.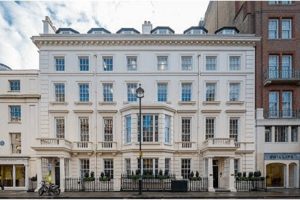 The effects of Covid-19 on the business world have been considerable and the appetite for flexibility in business space solutions has grown significantly.
Flexible workspace of all kinds – including private serviced offices, co-working space options, managed workspace solutions and hireable temporary off-site workplaces – has experienced a great surge in popularity.
Companies of all sizes from a diverse range sectors are now seeking short-term office rental arrangements, 'easy-in and easy-out' licence agreements, all-inclusive monthly fees, and other forms of flexibly leased office space to rent that 'future proof' their businesses.
Of course, it is essential that offices are Covid-secure, impeccably clean and that they are managed and run in a Covid-compliant way.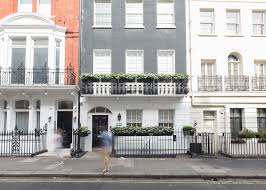 All of the luxury serviced office providers that Prestige Offices work with, manage and run their workspaces in this way.
And, due to the presence of business concierge services at many of the high-end business centres that we provide access to, additional bespoke services can be offered to make clients even more comfortable such as chauffeur services, for instance, to improve comfort levels.
As the preference for agile office space increases across the board, it is doing so at the prestigious end of the market, too.
The portfolio of the commercial properties that we work with across London provides workspace solutions for requirements ranging in sizes from one-person private offices up to 100-desk managed offices and even larger if required.
The offices that we provide access to are always special – either due to their listing, their heritage, the décor, the business technology and connectivity, the concierge services and administrative support services, or a combination of all of these.
As the market grows, so does our portfolio and we will continue to bring access to the most exceptional office spaces in London.
As ever, our services are FREE to use.
We look forward to assisting you in finding the very best office space in London.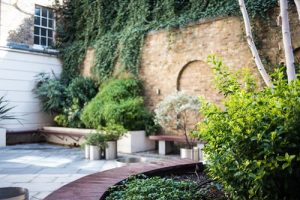 We were pleased to launch our podcast in 2020 and find that it has been included in this Top 50 Commercial Real Estate Podcasts list.